THE 2017 CALAHE SCHOLARS GOLF CLASSIC
09/21/2017
Thursday, September 21st, 2017 at Manchester Country Club
Please join CALAHE, and other committed sponsors to help students receive financial assistance to attend college by making this year's tournament a tremendous success.
Click HERE for more information.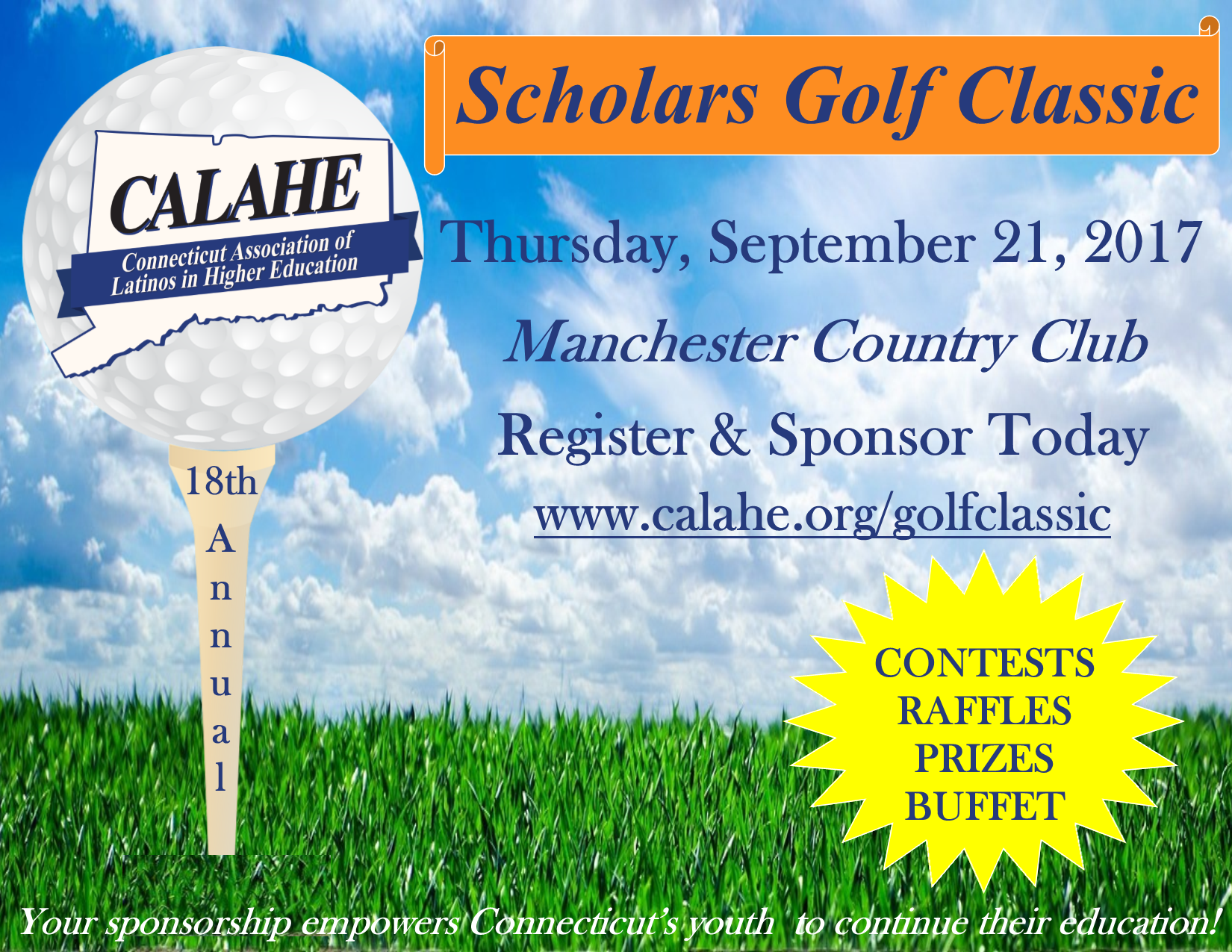 Make A Donation
We need your help in engaging Latino students and equipping them with education, experience, and skills essential to the future of our country. Together, we can expand access to colleges and universities of our Latino youth.
Donate to the CALAHE Scholarship fund!